We believe in the power of the bicycle
It's ability to teach us about ourselves and about others: its nature is simple, and can be used for fitness, thrills or travelling. It creates the opportunity for a rider to have a meaningful journey, and a memorable experience.
Our purpose is to supply any rider with the equipment they need for that journey: whatever they take, however they ride, and however far.
TOUR SERIES
A touring bike is designed to be versatile, and today, comes in many forms according to the riders preference and planned journey. The collection has high consideration for these key elements of touring, but we also wanted to keep the products neat and smart. You know what they say, 'to look good is to feel good', and our design aesthetic mixes uncompromisingly with refined function. Our tour collection should help you feel good about traveling far.
VIEW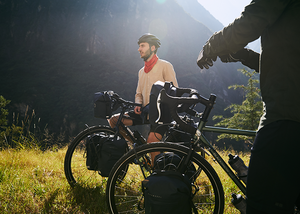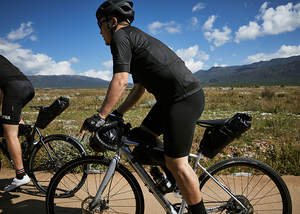 ROAD SERIES
Closed road, main road or back road; riding on roads encourages speed and precision. This year, our bag designs reflect this riding discipline. We are introducing a new and proprietary attachment system, to add speed and convenience to an often single day but sometimes multi day journey. Partnered with our unique shaping, this means tight fitting and flush feeling bags that sit close and secure to the bike and body.
Welcome to our fastest, lightest and most convenient, bag collection.
VIEW
OFF-ROAD SERIES
Extreme landscapes and weather are what you expect from riding where there are no roads. You must take more gear, more securely, and ensure you have a backup plan.
Our off-road bags and accessories were designed for the strength and versatility this riding discipline requires. The entire collection uses our version of the M.O.L.L.E. Gear used in the military, and adapts to the riders specific needs, helping them to organize large and complex loads.
These are our hardiest bags, for the most rewarding journeys.
VIEW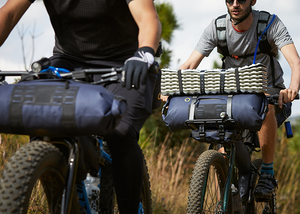 STORIES
---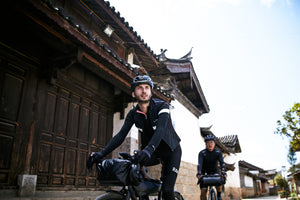 Generally speaking, cities aren't a great place to ride. Don't kid yourself, even if you live in Portland, Copenhagen or Amsterdam, the bicycle is still at odds with pedestrians, stop...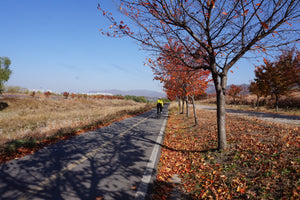 CYCLING IN SOUTH KOREA I had never thought of cycling in South Korea. It is so far from my home (London) and really not a place I would have gone...